A family business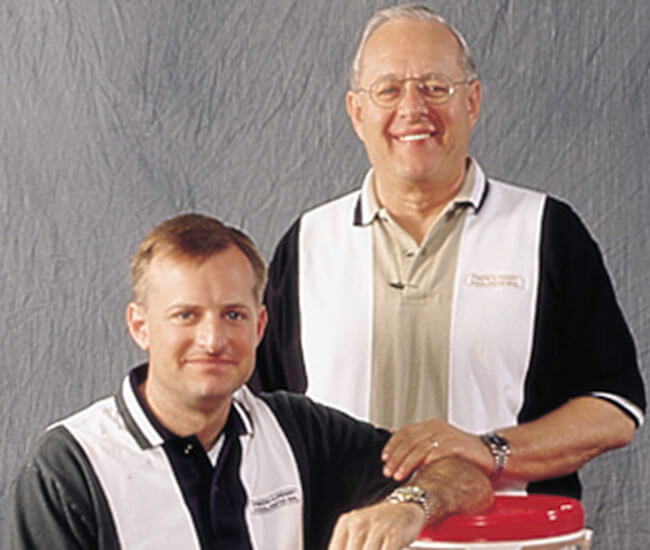 In 1990, Fred's son John, who since age 8 had worked alongside his father in the stores, returned from college. John Thomas joined the business full time to continue his father's legacy. In 1994, John Thomas became president of Pinch A Penny, and in 1998, his father named him the chief executive officer.
John Thomas led the organization's growth through September 2020, when Jim Eisch was named President and CEO of Pinch A Penny. While the systems used for training, advertising, product procurement and store development have become more significant and refined throughout the years, the roots and foundation of what was started in 1975 remain at the core of the brand's existence. Work ethic, a customer-first focus, having a servant's heart and providing value to pool owners have led to success and stability for Pinch A Penny's franchise partners and their teams. .
In December 2021, Pool Corporation acquired Pinch A Penny as part of the Porpoise Pool & Patio, Inc. acquisition. Peter D. Arvan, POOLCORP President and CEO says, "Working together, we are excited about the strong future growth potential that this addition brings to our distribution network. Porpoise is a unique and successful distribution company in the swimming pool industry that has developed and deployed specialty trade systems, tools and support capabilities specifically attuned to the needs of their franchised stores. I'm looking forward to working with our new team members to build on their well-established distribution business and history of operational excellence."